Beuser Group is here to aid you go through quick and stress-free moving and hauling projects. Know that you don't have to face a full scale property removal in London in order to benefit from our assistance as we always provide high quality and affordable single-item delivery and small relocation services.
Comprehensive hauling options
Beuser Group Man And Van maintain nationwide coverage, so you can rest assured that we can haul your item to any point within the United Kingdom and vice versa. We have full goods in transit insurance and more importantly we always take all the necessary precautions to organise and carry out the small removals in London for which we are have been employed in a safe and timely manner. We operate in such fashion because your comfort and satisfaction, and the wellbeing of the moved goods are one of our primary objectives. After all it is not by chance that we are reputed to be reliable contractors who always get the job done with flying colours.
We can deliver your furniture to you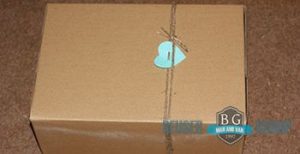 Our team of packers can easily pack anything from tiny and fragile items to large and heavy objects. We use only the best shielding products and lifting tools, so you can be certain that the packing, loading and unloading of the hauled goods will go without any snags and setbacks. We also work with a large number of furniture stores which means that you can contact us by telephone or e-mail if you have just bought new furnishings for your home or place of work which you cannot transport on your own. You can also use our London small removal options to get your non-essential belongings to any storage facility within the English capital and its surrounding areas.
Please feel free to explore our website in order to learn more about:
Beuser Group man with van in London and our policies
Our moving services and methods of work
Our prices and promotions
How you can book us or request a free quote
Our firm is based in London, the capital of England. The city has a population of almost 14 million people (metropolitan area included) and is one of Europe's most populous capitals. It is home to a total of four UNESCO World Heritage Sites and a large number of world famous landmarks. Buckingham Palace is perhaps the most notable structure in London. It is the official residence of the British Royal Family and one of the most visited palaces in the world. The Tower of London and Tower Bridge are other well-known local places of interest which attract tourists from all over the globe.